Automatic Fever Screening Tablet
Single People Temperature Measurement Fever Screening
VX Automated AI Temperature Screening System (ATSS) for access control has been specifically designed for flu, virus and infection fever screening.
The 8-inch binocular facial recognition fever screening access tablet allows person in based on facial recognition and takes temperature simultaneously.
Slightest differences and thus abnormal body temperatures can be displayed and will result in alarms.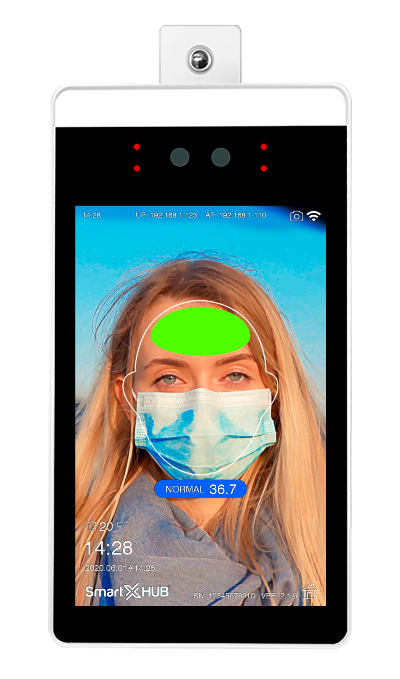 AI-BASED FEVER DETECTION FOR CORONAVIRUS, SARS, EBOLA
VX AI Tablet Kit includes one unit of Tablet Screening device, Proprietary AI Software for Screening, manual and tutorial videos on-line.
AI-BASED FEVER DETECTION FOR CORONAVIRUS, SARS, EBOLA
FOCUS ON SCREENING CONTROL WITH COMPREHENSIVE FUNCTIONALITY
SPOT INDIVIDUALS WITH FEVER IN A ENTRANCE
Feel free to contact us at 800-783-7156 during our business hours (8 am to 5 pm ET)
If you prefer to e-mail us our address is:
Contact us to schedule a demo